,
ILIA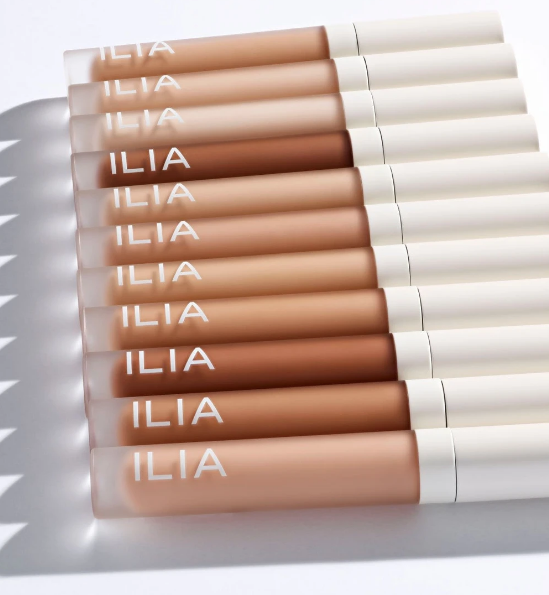 Ilia's got some new releases and although I'm going to get 'em, I don't have them…yet! First off, their new True Skin Serum Concealer which comes in a bunch of shades (yay for inclusivity…finally!) It comes in 12 shades and is described as lightweight and creamy and delivers medium coverage "with a silky, serum-like texture that blends seamlessly into the skin." Like all great makeup these days, it's enriched with some skincare and, in this case, stabilized vitamin C and albizia julibrissin bark extract (what?) It leaves the skin concealed and bright! Another release that's getting A TON of buzz due to the fact that it has an SPF of 40? Their new Super Serum Skin Tint. This sounds perfect for Summer as it's described as a light-coverage, tinted-mineral serum with skincare benefits. The tinted serum comes in 18 shades and contains Hyaluronic Acids, plant-based Squalane and even Niacinamide! It hydrates, plumps skin, boosts antioxidant protection and evens out your skintone. Lastly, I absolutely love their Limitless Lash Mascara (so many makeup artists have mentioned it to me). This mascara will work for you if you're the type of person who likes to work your lashes as it will help you get in there and really work each lash. One part of the brush is fuller and one part is more sparse so that you can work the smaller lashes! Brilliant idea.
THE ALMOND COW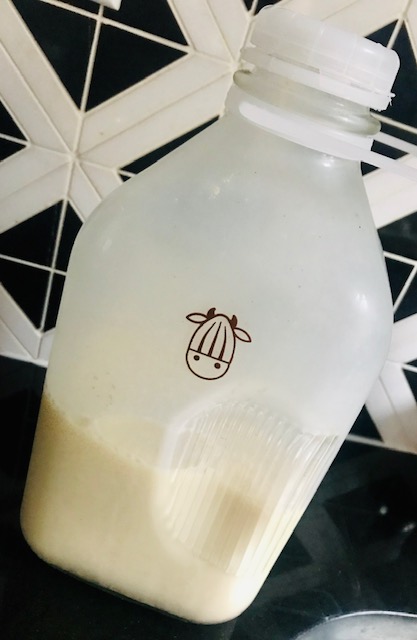 Almond Cow I'm, as my niece said the other day, I'm, "totally obsessed with this machine." She thought I was crazy until she came over and I made her fresh oat and coconut milk for her matcha. I don't drink dairy milk and was always running out for some kind of plant milk: almond, oat, flax, whatever. With the Almond Cow, I take a small bit of whatever kind of milk I want (hemp, oat, almond, pecan, pistachio, coconut…) and add water and within a few minutes (under 4) I have plant milk! This machine is the best investment because I was spending close to $5 for each bottle of milk AND it was wasteful. Almond Cow now has bulk bags of almonds, oats and coconut shreds for a much, much more affordable price than what I pay for them in Whole Foods, too. Good news? Almond Cow is giving my friends $15 off with code: GPJ. Shop here.
SUPERNAL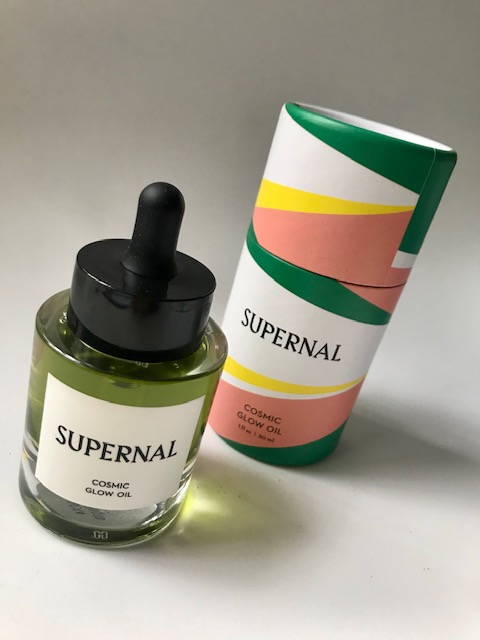 Supernal This new face oil was created by an aromatherapist (and it's no surprise when you get your first sniff of it – herbal deliciousness at its finest). This little green gem of a face oil has been getting a lot of buzz due to the fact that it's potent and incredibly gorgeous (look at the moss green color and its beautiful packaging). Supernal is easily absorbed into the skin and is designed to help the skin glow with a blend of Vitamin C and Omegas 3, 6, and 9. Due to the fact that I found it pretty active, I would say sensitive types might want to look elsewhere, but for all of you normal, dry, oily, and combination skin types, you're good to go! Cruelty-free and Leaping Bunny Certified. Get it here.
,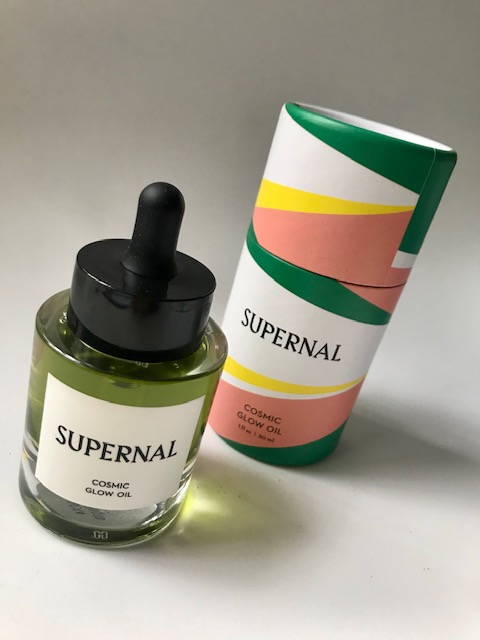 ,